IC333 Premium home care bed base NZ
The IC333 Premimum Homecare Bed NZ is unmatched for function and durability, taking the hospital look out of your room. This four function bed, features dual lift motors totalling 12,000 newtons lifting power, unlimited under-bed clearance and eight heavy duty castors.
Now available in Vinyl options as well. Please enquire for more information.
Specifications
Safe working load – 200kg on long single and king single sizes and 300kg for double and queen sizes. The safe working load includes any model of Icare mattresses.
Hand Piece – Backlit for night time use. Easy press buttons. Wired stretch cord. Hook attachment for hanging to side of bed. Wipeable.
Fabric – Hard wearing commercial grade fabric. Vinyl is treated with antibacterial properties and waterproof.
Mattress Surface – Strong metal mesh under mattress allowing increased airflow
Actuators – 1x 6000 newton – 24 watt head adjust actuator. 1x 6000 newton – 24 watt knee adjust actuator. 2x 6000 newton – 24 watt height adjust actuators (2x 8000 newton on double and queen sizes)
Wheels – 8x heavy duty swivel castors with one lockable castor on each corner.
Head lift angle 62º and knee break angle 42º
Max height – 66cm from floor to top of base
Min height – 22cm from floor to top of base
Optional 3 sided surround for wheelchair transfers
No pull motors
Unlimited under bed Clearance
Key Features
 200kg Safe working Load on Long Single and King Single
External Rechargable Battery back up
End and Side mattress retainer bars
No Gap Between Mattresses On Super King Beds (2x Long Singles)
Strong Breathable Mattress Platform
Lockable Heavy Duty Castors10 Year Warranty
Unlimited Under Bed Clearance
Available With Headboards
300kg Safe Working Load On Double And Queen
Back Lit Wipeable Hand Piece 
Sizes
LONG SINGLE - Mattress Surface Size: 2030 x 900 - Base Size: 2150 x 960
KING SINGLE - Mattress Surface Size: 2030 x 1070 - Base Size: 2150 x 1120
LONG DOUBLE - Mattress Surface Size: 2030 x 1350 - Base Size: 2150 x 1400, One hand control
QUEEN - Mattress Surface Size: 2030 x 1500 - Base Size: 2150 x 1580, One hand control
SPLIT Queen - one piece height adjust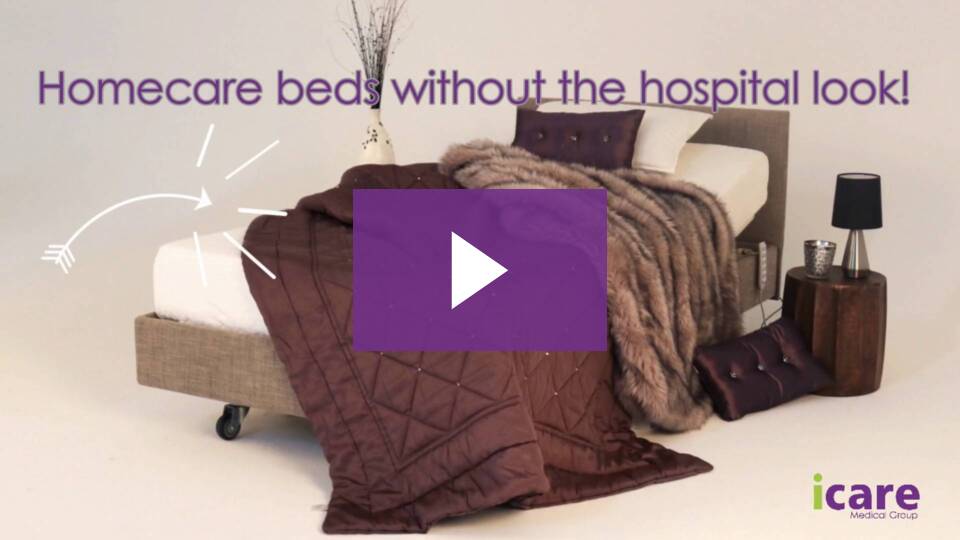 LinkedIn with soundtrack - Sleep Systems