Companion Bed (Base Only) Stationary
The solution for couples
Icare Companion Beds NZ are the ideal solution for couples, partners and caregivers.
The Companion Bed is completely stationary, with no moving parts at all and allows a partner or parent to sleep along side any Icare beds.
Side by Side Sleeping Options
All Icare Beds can be made for couples to sleep side by side with no gap between mattresses. You simply choose in 3 steps.
1. Choose which model each partner wants.
2. Choose the bed size (long single or king single)
3. Choose which side each partner will be sleeping on. This can be filled out on the Icare Partner Diagram form.
Note: Headboards are sold as a separate item and only can be sold to fit each side. You cannot get a one piece headboard for Partner bed configurations.
Specifications
Weight Rating – 100kg includes any model of Icare mattresses.
Fabric – Hard wearing commercial grade fabric. Vinyl is treated with antibacterial properties and waterproof.
Mattress Surface – Timber slat system
Wheels – Furniture grade castor and glide
Base fixed height 345mm from floor to top of base.
Key Features
NON ADJUSTABLE
EASY TO MOVE COMPANION BASE
CENTRE RAILS ARE UPHOLSTERED AND RECESSED
NO GAP BETWEEN THE MATTRESSES
5 YEAR WARRANTY
AVAILABLE WITH HEADBOARDS
SIDE X SIDE CONFIGURATIONS
SEPARATE HEADBOARDS FOR EACH BED
100KG WEIGHT RATING
LEFT OR RIGHT SLEEPING PREFERENCES
Key Functions
Stationary Bed
Size
LONG SINGLE
Mattress Surface Size: 2030 x 900
Base Size: 2150 x 960
KING SINGLE
Mattress Surface Size: 2030 x 1070
Base Size: 2150 x 1120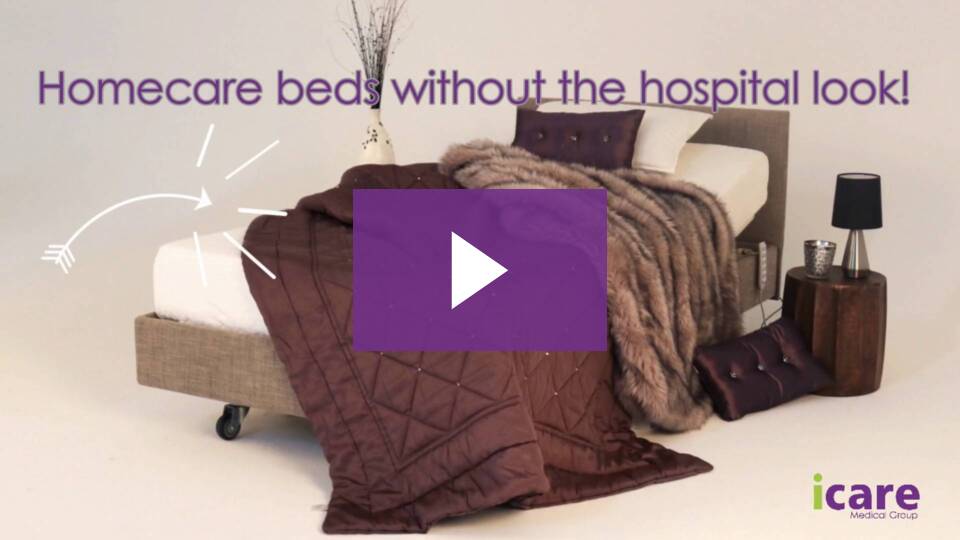 LinkedIn with soundtrack - Sleep Systems