Bed King Single Stone with Medium Mattress IC333 Package
IC333 King Single Medium Package
 The IC333 Premium Homecare Bed is unmatched for function and durability, making the hospital look out of your room. This four-function bed features dual lift motors totalling 12,000 newtons lifting power, unlimited under-bed clearance, and eight heavy-duty casters. All the IC333 models are height adjustable 22-66cm.
What is included in the price?
Multifunctional Bed Base with lockable castors
Visco Elastic Memory Foam Mattress* with retainer bars
Upholstered Headboard
High Side Bed Rail
External Backup Battery
Installation fee (an extra fee will apply depending on the region that you live)
*You can choose your mattress between Soft, Medium, and Firm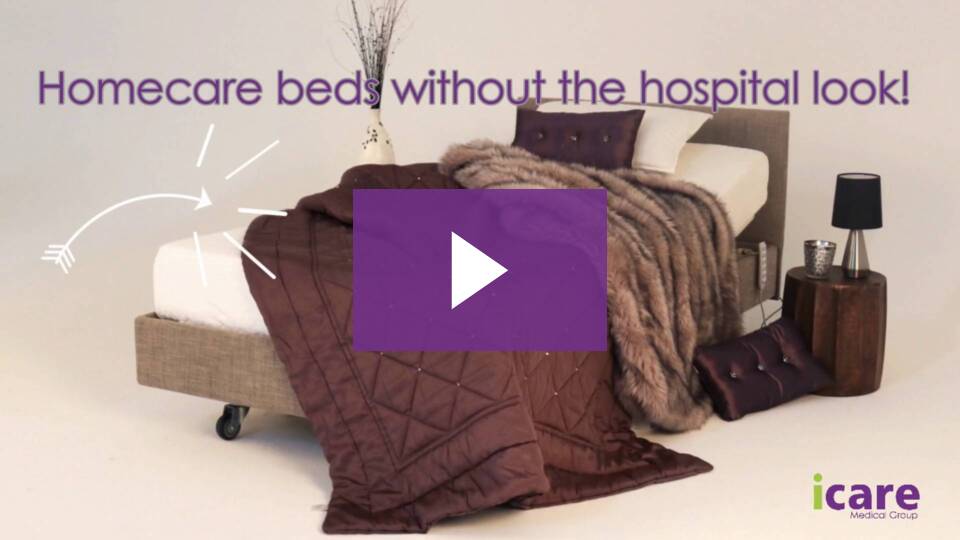 Mattress
Most popular, medium feel
Middle of the range, the IC20 proves to be popular for most. The medium feel provides a soft feel but excellent support.
How pressure care works with the IC20: This mattress is heat and pressure sensitive which means that as it gets warmer it becomes softer. When there is a pressure point developing which usually gets hot and enflamed, this area of the mattress will become softer which allows the blood to flow freely again.